The self locating "CAMTITE"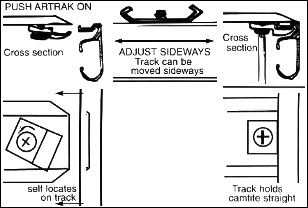 Bracket Versatility.

Streangth of Aluminium.

Will not rust.

Easy to loosen.

No rattels.

No Jamming.
Camtite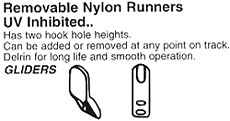 Fascia Bracket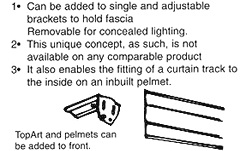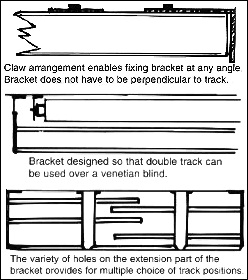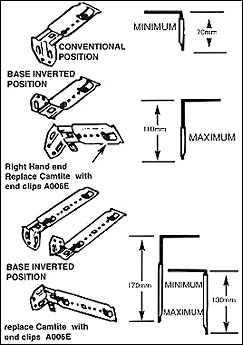 Reversible

A236 single and A266 combination adjustable brackets.
 

Universal concept, same bracket is used on the right hand end, left hand end and intermediate applications.

 

The base of the bracket may be fitted conventionally or inverted.
Or for very large protection up to 23cm use an A600 base bracket for Artrak decorative and conventional tracks.