We have a large range of Finals mates and knobs. Our designs range from the classical right through to modern designs. We also have a variety of finishes and materials to suit any decor or application.

Plastic
Gold or Silver
Brass
or powder coated
Wood
Stained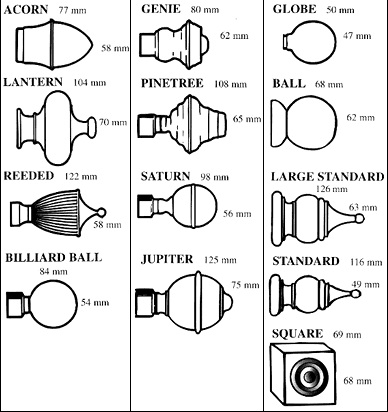 Wall Cap
End Plate
Supply your own KNOBS or select from the ARTRAK range.
Polished Brass or Powder Coated
Conduit or dowell
25mm rods
35mm poles or decorator
round fascia & 44mm pole
ABMATE1
ABMATE2
ABMATE3
ABMATE4
ACMATE1
ACMATE2
ACMATE3
ACMATE4

Mates may be fitted to any Artrak decorator track, round fascia or pole.