All fascias available as, square, reeded or bentwood.

Below are our range of Artrak Timber Fascia Finishes
Antique and Early Settlers Range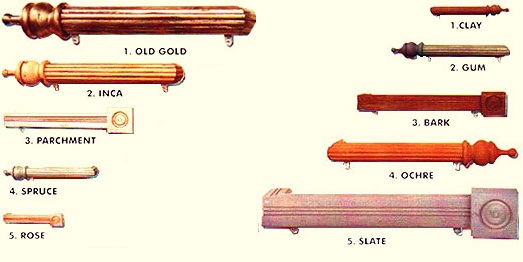 Marbelous and Crazed Range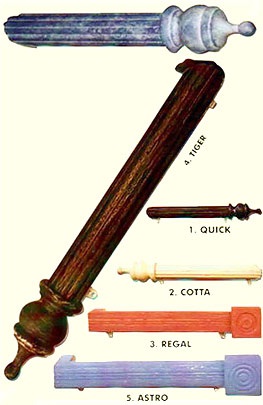 Select any two colours from the "performer" paint chart.
Timber fascias have a corded or hand operated track attached. These can be any distance out from the wall and even make a double or triple track arrangement. Fascias can have mitered returns, mix or match ends by using bentwood, curved back to the wall.

Our timber fascias can be stained or painted to any finish to suit your decor.
Matching timber tie backs are available.
Stained
Limed
Fabric Covered and Your Paint!

Send your paint to Artrak!
Bentwood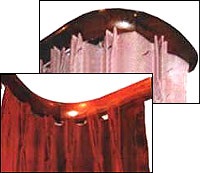 These tracks are an add-on to our regular corded and hand travers made to measure tracks. To view our range of tracks click on the link in the menu. Artrak are world leaders in curved, bent and arched tracks. Specializing in the most difficult of windows, Artrak gives you the biggest range of window covering solutions for curved, arched and bay windows.